Gesponsorde koppelingen
In searching the web last night I ran across a German genealogy website out of the Netherlands that I had not seen before. The site claims to have over 1200 categorized links. In scanning the listings and clicking on a few of the links, I decided that I could spend a month doing nothing but research based on the information I was finding. However, I don't have that kind of time. Bummer…

Check out the German Genealogy website.

Filed: under: German Research.

German Genealogy Website
> Email This Post < | permalink | 6/23/2006 |


I'm your host, my name is ELS1939,
our other site is: Genpals2003.
Do you have questions

ARCHIVES IN GERMANY

SEARCH ENGINES
Mecklenburg - Contact.
English version
Bremen & Districts
OST FRIESLAND
HISTORY OF GERMANY
Blackforest = Baden-Wurttemberg,you will find there Info & Links
Ships and Passenger Database
All places in Germany.
HOME PAGE AND A LOT OF INFORMATION

TOP SITE
AIRPORTS GERMANY
Our extra site Canada Genealogy
Thank you very much for the AWARD
Don't cry,here's help,Surnames Finder and a very good Genealogy Locator.
Your managers, will help you always with the best Links
There's always something special under the Genpals2003 cap ,members take a look.
Els1939 DATABASE, surnames and bmd
Familienchronik Kahlen

TOP TOP TOP SITE
Flowers from Genpals2003 & Genpals.
Perfect site

Bremer Passagierlisten 1920 - 1939
Only 3017 out of 4420 listings for that time period are still existing and have been transcribed completely. Passengers in total: 635,357



more details about the lists and their acquisition

Tables of shipnames, days of departures, destination harbours and the last residence of the passengers can be recalled. These tables and the search on family names lead to the transcriptions of the original passenger lists.
The button of the shipname in the upper left corner of the list is a link to a picture and some technical and historical data of the ship. The sources are summarized in the Bibliography to the ship data.
TOP SITE GERMANY

TRANSLATOR
Subject of the mailing-list Neumark-L is family-history in the area of the former Neumark (East-Brandenburg). Encouraged is exchange of information on lists of ancestors, research in German and Polish archives, literature retrieval, etc.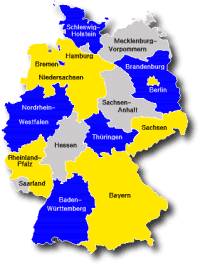 The German Emigrants Database is constantly being added to, though it already contains data on 4.4 million emigrants. The current data stock covers the years 1820-1833, 1840-1891, 1904 and 1907. Visitors to the Historisches Museum Bremerhaven can do their own research into emigrants at two terminals.


SURNAMES A_Z

TIP TIP
Welcome here at Genpals2003, you are our 1000st Member here and you have just joined our group. We hope you have a happy time here and that you will be succesfull in your research with your genealogy. Just yell out if you need any help. Please look around, there is so much to see and so many sites you can look at. You will of course get the VIP treatment, being this special member.

CONGRATULATIONS!!!

We are thrilled to bits to have 1000 members at GENPALS2003 in 3 years time. A great success for our Chief, our TOP manager, Els1939.

EVANGELISCHES ZENTRAL ARCHIV IN BERLIN

Marguerite is our webdesigner Genpals2003,she's living in Australia
Bleggy is our own researcher,she's living in Australia
Genpals2003 Worldwide Genealogy
Willkommen bei ONGEN

DIE genealogisch, wissenschaftliche Datenbank für den Niederrhein und angrenzende Niederlande! Für Genealogy, Familienforschung, Ahnenforschung und Heimatkunde am Niederrhein und der Niederlande ist ongen.de insbesondere für die Kreise Geldern und Kleve die erste Adresse für Genealogie.
Do you have questions ? please use our messageboards
Els has made a new site at favos, where surnames are listed in alphabetical order. These names all belong to existing family trees, and when clicking on a surname you will arrive at the family tree it belongs to. It will make searching a little easier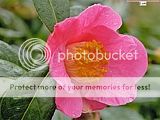 You can place the names on your family tree in the following pages with the relevant country name. Also, place your membername, so someone can ask you for info about that particular name. You too, could perhaps find a missing link on your family tree.

The larger the lists, the more chance you will be able to add members on your tree!

GENPALS2003@GMAIL.COM
CHURCH ARCHIVES English version
I would like to add your Genealogy web site here, please send it to me.
If you have information on your site about research, please let me know.
I will make a note of that so others can search your site for info and names.
I would appreciate you adding my site to yours genpals2003@gmail.com
Graves online.
Only German version, you can ask for translation
Wieviele Personen tragen Ihren Familiennamen in Deutschland?
Den Ihrer Nachbarn? Den Ihrer Freunde?

Entdecken Sie auch die häufigsten Nachnamen in Ihrem Bundesland.

Benutzen Sie schon heute nachname.gofeminin.de um alles über die Familiennamen zu
Das Bistumsarchiv Speyer verwahrt die zentrale Überlieferung der bischöflichen Verwaltung (Bischöfliches Ordinariat) seit der Gründung der Diözese Speyer 1817/21 Auch einige ältere Unterlagen aus der Zeit des Fürstbistums sind vorhanden
Mehr als 1.000.000 deutsche Soldaten gelten auch noch nach über 60 Jahren als vermisst
Liste der Familiennamen
Liste der Geburtsnamen
Liste sonstiger Namen
Liste der Geburtsorte
Liste der Sterbeorte
Einsender von Totenzetteln

Met Favos maak je eenvoudig en snel je eigen startpagina. Meer weten?
Lees hier verder..
Zoeken met Google
Sachen & Sachsen-Anhalt
Onomastik, Namenkunde, Namenforschung...
Die Wissenschaft der Namen ist unter einigen Bezeichnungen bekannt: Namenkunde, Namenforschung und fälschlich auch als Namensforschung Da sich alles um die Erforschung der Namen und nicht eines Namens dreht, ist Namensforschung nicht ganz zutreffend. (Hier mehr dazu...)
Auch der Begriff Onomastik ist gängig. Er leitet sich von dem griechischen Wort 'onoma', 'Name' her. Welchen Begriff sie favorisieren möchten, bleibt Ihnen überlassen. In jedem Fall beschäftigt sich die Onomastik mit allen Arten von Namen:


Online Ortsfamilienbücher
Online heritage books


GERMANS TO AMERICA.
Ships database Passengers database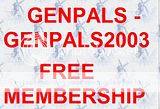 BE A MEMBER FREE MEMBERSHIP

GENPALS - GENPALS2003






Rheinland-Pfalz, Saarland and Eifel.

Ursula Bucholz ,living in Germany knows a lot about the Eifel in Germany
Eifel, Rheinland-Pfalz, Saarland
EVANGELISCHE KIRCHE IM RHEINLAND
ONLINE HERITAGE BOOKS:

Baden-Württemberg
Gerlingen (70839), Weil im Schönbuch (71093), Schönaich (71101),
Steinenbronn (71144), Ditzingen (71240), Oberriexingen (71739),
Vaihingen an der Enz (71665), Plochingen (73201), Oberesslingen (737..),
Esslingen (737xx), Erfeld (74736), Neibsheim/Bretten (75015),
Spessart/Ettlingen (76275), Linkenheim-Hochstetten (76351),
Winterdorf (Rastatt) (76437), Durmersheim (76448), Ulmer Land (89xxx),
Öllingen (89129), Reicholzheim (97877)
GERMANY GENEALOGY NEW
German Genealogy
Category(ies) including this link:
Archives/Social life/Families/Europe/Germany
Added: Fri Mar 20 2009 )
FREE LOOK UPS ANCESTRY

PLACE YOUR REQUEST
Westfalen, Sauerland
Essen-Kettwig (45219), Oberkirchen (57392)
Emsland, Grafschaft Bentheim
Gildehaus (48455), Ohne (48465), Emsbüren (48488),
Nordhorn (485..), Brandlecht (485..), Hesepe (49744),
Wahn (49762), Twist (49767), Berßen (49777),
Lingen (498..), Baccum (49811), Laar (49824),
Neuenhaus (49828), Georgsdorf (49828), Veldhausen (49828),
Messingen (49832), Uelsen (49843), Wilsum (49849)

Münsterland, Ost-Westfalen
Löhne (32584), Brakel-Erkeln (33034)
Ostbevern (48346), Dreierwalde (48477)
Niedersachsen (Braunschweig/Hannover)
Bullenhausen (21217), Apensen (21641), Bützfleth (21683),
Assel (Drochtersen) (21706), NLF-Hannover, Nördl.Harzvorland,
Wienhausen (29342), Bad Bevensen (29549), Lavelsloh (31603),
Mackensen (37586), Negenborn (37643), Heinade (37627),
Riddagshausen (vorher Mascherode) (38126), Lobmachtersen (38226
DO YOU HAVE QUESTIONS OR HELP
PLEASE PLACE YOUR MESSAGE ON OUR BORDS
Oberschlesien
Bladen (polnisch: Wlodzienin)
Gröbnig (polnisch: Grobniki)
Kreisewitz (ab 1945 Krzyzowice)
Kreuzendorf (polnisch Goluszowice)
Leisnitz (polnisch Lisiecice)
Roben (polnisch Równe)
Schmeisdorf (polnisch: Gadzowice)
Online-Ortsfamilienbücher: Statistik

A - Z
Lüneburger Heide
Bergen (29303), Kirchlinteln (27308), Sottrum (27367),
Kirchwalsede (27386), Zeven (27404), Soltau (29614),
Neuenkirchen/Lüneb. Heide (29643), Südheide, Hohe Heide,
Rotenburg (27356), Visselhövede (27374)
Bremen und Umgebung
Bramstedt (27628), Bremen-Huchting (28259), Bremen-Lesum (28717),
Bremen und Vegesack (28...), Bruch-Aschwarden (28790), Grasberg (28879),
Meyenburg (28790), Neuenkirchen (28790), Sandstedt (27628),
Schwanewede (28790), Selsingen (27446), Stuhr (28816),
Teufelsmoor (27711), Uthlede (27628), Verden (27283),
Wittlohe (27308), Wersabe (27628), Wulsbüttel (27628),
Zeven (27404)
Ostfriesland
Stedesdorf, Burhafe, Dunum (26427)
Vorpommern
Lassan (17440)
Fürstentum Ratzeburg
Carlow (19217), Demern (19217), Herrnburg (23923),
Lübsee (23923), Ratzeburg (23909), Mummendorf (23936),
Rehna (19217), Schlagsdorf (19217), Schönberg (23923),
Selmsdorf (23923), Ziethen (23911)
Hessen
Wabern (34590), Niedergirmes (35576), Aßlar (35614),
Werdorf (35614), Naunheim (35584), Bad Orb (63619)
Niederschlesien
Altbatzdorf (polnisch: Starkow),
Buchelsdorf (polnisch: Buchalów)
Schlesisch Drehnow (polnisch: Drzonów)
Eisersdorf (polnisch: Zelazno)
Groß Lessen (ab 1945 Lesniów Wielki)
Groß Friedrichstabor (polnisch: Tabor Wielki)
Hussinetz (ab 1937 Friedrichstein)
Läsgen (polnisch: Laski (Odrzankie))
Lättnitz (polnisch: Lednica)
Schloin mit Heinrichau (polnisch: Słone)
Seedorf (ab 1945 Sudoł)
Winkeldorf (polnisch: Katy Bystrzyckie)
Wünschelburg (polnisch: Radków (seit 1945))

Rheinland-Pfalz, Saarland
Obermoschel (67823), Veldenz/Mosel (54472),
südlicher Hochwald (66xxx), Vollmersweiler (76744) Winden/Pfalz (76872)
Freckenfeld (76872)
Siebenbürgen
Agnetheln (rumänisch: Agnita, ungarisch: Szentagotha)
Hamruden (rumänisch: Homorod)
Katzendorf (rumänisch: Cata)
Kirtsch (rumänisch: Curciu, ungarisch: Küküllökörös)
Wolkendorf (rumänisch: Vulcan, ungarisch Szász Volkány
Ostpreußen
Abschwangen/Almenhausen
Gilge
Groß Engelau
Inse
Memelland
Stockheim
Ruß

Oberpfalz
Eslarn (92693)
SCHWEIZ
Thalheim an der Thur (ehemals Dorlikon)
Neunforn
POMMERN
Alt Lobitz
Landgemeinden nördlich Bütow
Neblin
Rackow/Neustettin
Kreis Belgard/Schivelbein
Zicker
DATABASE
ObituariesHelp.org
An informative and respected website designed to offer
resources for obituaries, funerals and genealogy search
Preussen Links,Information,Maps,BMD &DATABASE
Willkommen auf den Seiten des
Standesamts I in Berlin
BREMEN DATABASE
Welcome to the most comprehensive database of its kind in the world. It contains 70449 locations with over 30.559 name changes once, and 5,500 thrice. All locations are EAST of the Oder and Neisse rivers and are based on the borders of the eastern provinces in Spring 1918. Included in this database are the following provinces: Eastprussia, including Memel, Westprussia, Brandenburg, Posen, Pomerania, and Silesia. It currently list most towns or points, points being: Mills, some bridges, battlefields, named trees, cenotaphs etc. As more information will be available, (books, maps, your input etc) this database would be updated. I would also ask to advise me of any mistakes you may find at
Emigration from Southwest-Germany > Search for Emigrants.
Online

The data about emigration of LIPPER to the USA have been collected by Dietmar Willer.
These facts will be supplemented with facts of birth, marriage and death.
Completed personal files could be find by calling the marriage places.

The data is beeing built up – if you have any supplement please contact us.Simone Quadfasel.

Data of emigrants


The data about emigration of LIPPER to the USA have been collected by Dietmar Willer.
These facts will be supplemented with facts of birth, marriage and death.
Completed personal files could be find by calling the marriage places.

The data is beeing built up – if you have any supplement please contact us.Simone Quadfasel.


Long Island Records & Surname Datebase
all passenger list incl. the originals are free accessible on www.ancestry.com until end of this month.

GENEALOGY SCHLESWIG_HOLSTEIN
German-English
Dictionary | Forums | Vocab Trainer
20,618 GENEALOGICAL LINKS
A German - Russian Genealogical Library
THE Ships Database THE Passengerlist Database
To begin, enter the name or enter the first few letters to start your search.

My family tree
Administer ancestors • Administer places • Find same ancestors • Open data and save • Personal data • Adjustments • Administer members • Internet presentation • statistics
NEW BMD FROM THE NETHERLANDS

HTTP://NETHERLANDS.FAVOS.NL/
Welcome to our Genealogy group Genpals2003/Genpals.
Membership is FREE.
Join us please
We have 14343 Surnames and Family names listed, and we have
1952 (mostly) personal web sites whose contents include research on those
surnames or family names.
Whether for you, or for a special friend or relative, KinShips offers a wide assortment of prints that are sure to be of interest to family historians. You'll find images of passenger ships, contemporary maritime advertising art, European costume, and European royalty
Do you have questions ? Do you need translation ,do you need more information, please email me, all is free.
my email addy is: Genpals2003@gmail.com
================================
American Historical Society of Germans From Russia
EURIP CITIES
STOLTZ - STOLZE - STOLICE - STOOLZ - STOLAK - STOLIG - PROUD
English Version
Arbeitsgemeinschaft Familienforschung
Westerwald
KIRCHENBÜCHER / HÖFE / KIRCHSPIELE
Ostpreussen
Eastprussia
Schlesien
Silesia




To find more information about a family, click on a family name
World Bride Index
THE genealogical scientific data base for the Lower Rhine and the bordering Netherlands! Ongen.de is the First Address - particularly for the areas Geldern and Kleve - for genealogy, family research, finding your ancesters and exploring the heritage of your motherland
THE INTERNATIONAL TRACING SERVICE (ITS )
GENPALS & GENPALS2003 IS ON MULTIPLY TOO
Gesponsorde koppelingen
Tijd
All emigrants from Europe to USA, CANADA.AUSTRALIA,NEW-ZEALAND
Welcome to our German extra Links site.
Join our group,free membership,free help.

GENPALS - GENPALS2003 - GENPALS2009.
YOU WILL FIND US HERE:
OMNI-CHAT


FAMILIENNAMEN IN GERMANY

Ships Database & THE Passengerlist Database
Surnames
DEUTSCHE AUSWANDERER - DATABANK

ENGLISH VERSION
do you have Questions,Suggestions,will you ADD Links, send us email
genpals2003@gmail.com
========================
My own familytrees
GOOGLE GERMANY
GERMANY FORUM
The work you guys have done, and continue to do, is remarkable. Consider the attached award my way of recognizing that. Keep up the great work!

josh
Thanks for the AWARD
Els1939
WW 1 & 2 GERMANY
POSTED BY brent
Danbury authors writ...
By Sandra Diamond Fox, Contributing Writer, newstimes.com December 24, 2010 As a prisoner of war during World War II, U.S. Army Major Albert Brown...
==========================================
POSTED BY brent
Five siblings surviv...
By Rusty Garrett, Times Record December 25, 2010 Christmas is a time for memories. Most of us of any age can recall a past holiday that for any of a...


Siefken
Für das Projekt Familienanzeigen in Tageszeitungen wurden oder werden folgende Zeitungen ausgewertet

AHNENLISTE a lot of information
GOV - the genealogical gazeteer

Welcome to genealogy.net, the german genealogy Internet portal
LOCAL HERITAGE BOOKS
Always up to date with the German Links
Ahnenlotse Genealogie Topliste Germany
AKVZ-Databank - English language online research

AKVZ-Databank Census-Register of Northern Germany (VZ1769 to VZ1881)
At present there are 520 Register with 314.931 individuals in our databank.
The precision of the research depends entirely on the accuracy of your input
Thank you very much for the AWARD
STOCKEMER,
a lot of info and Links, only in German language
Super site, german surnames and more
Amerikanetz
Netzwerk westfälische Amerika-Auswanderung seit dem 19. Jahrhundert

DEUTSCHE AUSWANDERER_DATABANK
NEWSPAPERS ONLINE
FAMILIEN ANZEIGEN
http://groups.msn.com/Genpals2003/home.htm
Free help,free look ups,free chatting for members and German Links always up to date
WORLDWIDE GENEALOGY BY GENPALS2003

http://groups.msn.com/Genpals2003/home.htm
Our extra site Australia Genealogy
Our extra site The Netherlands
NORWAY Links and Information,do you need help ??


Thanks a lot for the AWARD

Ancestry Connections
Our extra site Norway Genealogy
Our extra site UK Genealogy
Tell a friend about our sites.
Genpals2003
Rossels.favos
Germany
Norway
United Kingdom
USA
The Netherlands BMD Online.
SUPER SUPER SEARCH ENGINE
Starting Guide



Please use the forms below to enter your data into our database

HERE is the simple form, where you can add only the surnames you are researching.


and HERE is our NEW step by step guide to enter more details for a single person, a couple and/ or a whole family


To enter larger amounts of data, there is, of course, a much easier way. Please send me an email to request further details.



ELLIS ISLAND

FAMILY SEARCH
ROOTSWEB
Social Security Death Index (SSDI)

More Links and Info here
Free Genealogy Search Engines
Gen Forum Surnames
Genealogy.net-users-en -- List for questions around the usage of services under genealogy.net
Databanken

believe in free research aids, not paid ones, and these are the best ones online... paid or free! They have actual records, or top quality material or I don't list them here
BADEN-WURTTEMBERG | BAVARIA | BAVARIAN-ANCESTORS | BUNDESLAND | DEU-ALZENAU-KAHLGRUND | DEU-BAD-ORTENAU | DEU-BAD-URLOFFEN | DEU-BAD-WUE-ROTTWEIL-TUTTLINGEN | DEU-BALTISCHE | DEU-BAYERN | DEU-BERLIN | DEU-BODENSEE | DEU-BREITUNGEN | DEU-CATHOLICFRANCONIA | DEU-EIFEL | DEU-FRANKENLAND | DEU-FULDA | DEU-HAMBURG | DEU-HES-AUERBA | DEU-LADBERGEN | DEU-LINDENFELS | DEU-LUNEN | DEU-MECKLENBURG | DEU-NAHAUSEN | DEU-OLDENBURG | DEU-POMMERN-BUETOW | DEU-POMMERN-GREIFENHAGEN | DEU-REGIO | DEU-RUEGEN | DEU-SAARLAND | DEU-SAUERLAND | DEU-SCHLESIEN | DEU-SCHONAU | DEU-SIEGERLAND | DEU-TETTENWEIS-ROTTAL | DEU-THUERINGEN | DEU-WITTGENSTEIN | DEUTSCHLAND | GEN-DE | GERMAN-ALSATIAN | GERMAN-GENEALOGY | GERMAN-HERALDRY | GERMAN-HISTORY | GERMAN-JEWISH | GERMAN-KINGDOMS | GERMAN-MEDIEVAL | GERMAN-MILITARY | GERMAN-NOBILITY | GERMAN-SURNAMES | GERMAN-TRADITIONS | GERMANY-PASSENGER-LISTS | HESSE | HESSENLAND | JUDEO-ALSATIAN | KREIS-NEIDENBURG | KRIEGERDENKMAL-DE | KRUMMHORN | NIEDERSACHSEN | NORDRHEIN-WESTFALEN | OLD-GERMAN-NEWSPAPERS | OSTFRIESEN | PALATINES | PFALZ | POSEN | POSEN-DE | PRUSSIA-ROOTS | RHEIN-PFALZ | SAXONY | SAXONY_ROOTS | SCHLESWIG-HOLSTEIN-ROOTS | TRIER-ROOTS
MetaGer, die Suche über
deutschsprachige Suchmaschinen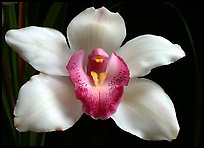 Why Genealogy
Flowers from Genpals2003 & Genpals
Perfect site with a lot of info.
Benutzen Sie unsere Fernabfrage, um mit einer deutschsprachigen Oberfläche alle relevanten nationalen und internationalen Datenbanken abzufragen!


Poland (Polish: Polska), officially the Republic of Poland (Polish: Rzeczpospolita Polska (help·info)), is a country located in Central Europe. It is bordered by Germany to the west, the Czech Republic and Slovakia to the south, Ukraine and Belarus to the east, and the Baltic Sea, Lithuania, and Russia (in the form of the Kaliningrad Oblast exclave) to the north. Poland shares a maritime border with Denmark and Sweden in the Baltic Sea. Since May 1, 2004, the republic has been a member state of the European Union.


IMMIGRATION COLLECTION
GENPALS GENPALS2003 GENPALS2009
OUR EMAILADDY IS:

ELSTVEIT@GMAIL.COM
Alle hier gelisteten Friedhöfe sind in ihrem Gesamtbestand in der Grabsteindatenbank enthalten

JEWISH CEMETERY
Search our huge database of over 200,000 Free Genealogy and Family History Resources
Jewish Genealogy
Brickwalls
Grabstellensuche und Grabnutzungsrecht